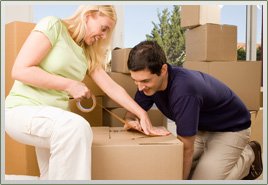 AA Movers is a full-service moving company that can assist with relocation of homes, apartments, high rises, offices and warehouses. Our movers are all licensed and insured, and ready to help you with your next move. If you need to relocate to or from Virginia, DC, Maryland or any other state in the U.S., we're the guys to call.
At AA Movers, we have professionals that can provide you with full residential moving. This means that we will pack up your entire home for you . You can also request our professional movers to box up your fragile and valuable items, so that they are transported safely. AA Movers works around the clock and on most holidays, so whether you need to move at night or on the weekends, we'll get the job done. We'll also take care of your high rise relocation when other movers charge extra or refuse to do the job altogether.
Top Movers Company
The commercial and residential moving services that our Virginia, Maryland and DC movers provide are always set at great rates. Now, you can get your business relocated in little time with no hassles. You'll be in your new home or office in ample time when you hire AA Movers.
There aren't many business movers in the DC area that you can count on, but AA Movers has proven to be reliable and professional at all times. This is why so many of our clients come back to us and refer us to others.
Between our great customer service and business ethics, we're the number one movers in VA, MD, DC and many other states around America. Our business is moving your business at cheap rates!
The services offered at AA Movers include:
So whatever your moving need is, AA Movers can take care of it for you. You can give our office a call today to receive a quote for your needs.